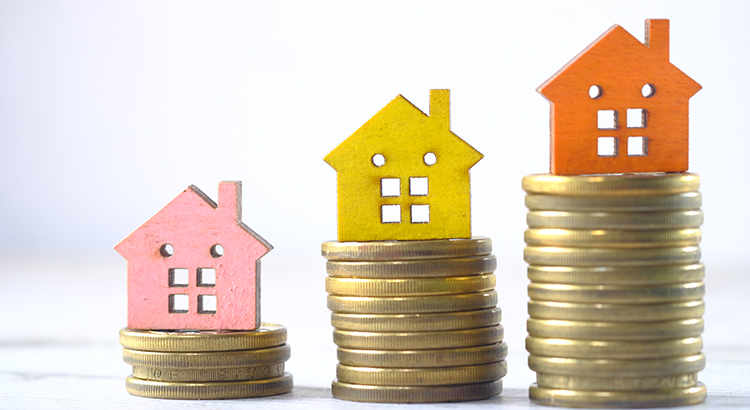 Housing inventory is at an all-time low. There are 39% fewer homes for sale today than at this time last year, and buyer demand continues to set records. Zillow recently reported:
"Newly pending sales are up 25.5% compared to the same week last year, the highest year-over-year increase in the weekly Zillow database."
In the Colorado Springs housing market, we are in an extreme sellers market. Seller are getting top dollar and the appreciation rate is impressive, coming in at over 10% year over year. Currently in Colorado Springs we have 0.6 months of active listings on the market for sale. This is way to low, to be more balanced we in 3-6 months.
Whenever there is a shortage in supply of an item that's in high demand, the price of that item increases. That's exactly what's happening in the Colorado Springs real estate market right now. CoreLogic's latest Home Price Index reports that values have increased by 5.5% over the last year nation wide. This is not just a Colorado Springs issue, but a country issue in most parts.
This is great news if you're planning to sell your house; on the other hand, as either a first-time or repeat buyer, this may instead seem like troubling news. However, purchasers should realize that the price of a house is not as important as the cost. Let's break it down.
There are several factors that influence the cost of a home. The two major ones are the price of the home and the interest rate at which a buyer can borrow the funds necessary to purchase the home.
Last week, Freddie Mac announced that the average interest rate for a 30-year fixed-rate mortgage was 2.87%. At this time last year, the rate was 3.73%. Let's use an example to see how that difference impacts the true cost of a home.
Assume you purchased a home last year and took out a $250,000 mortgage. As mentioned above, home values have increased by 5.5% over the last year. To buy that same home this year, you would need to take out a mortgage of $263,750.
How will your monthly mortgage payment change based on today's lower mortgage rate?
This table calculates the difference in your monthly payment: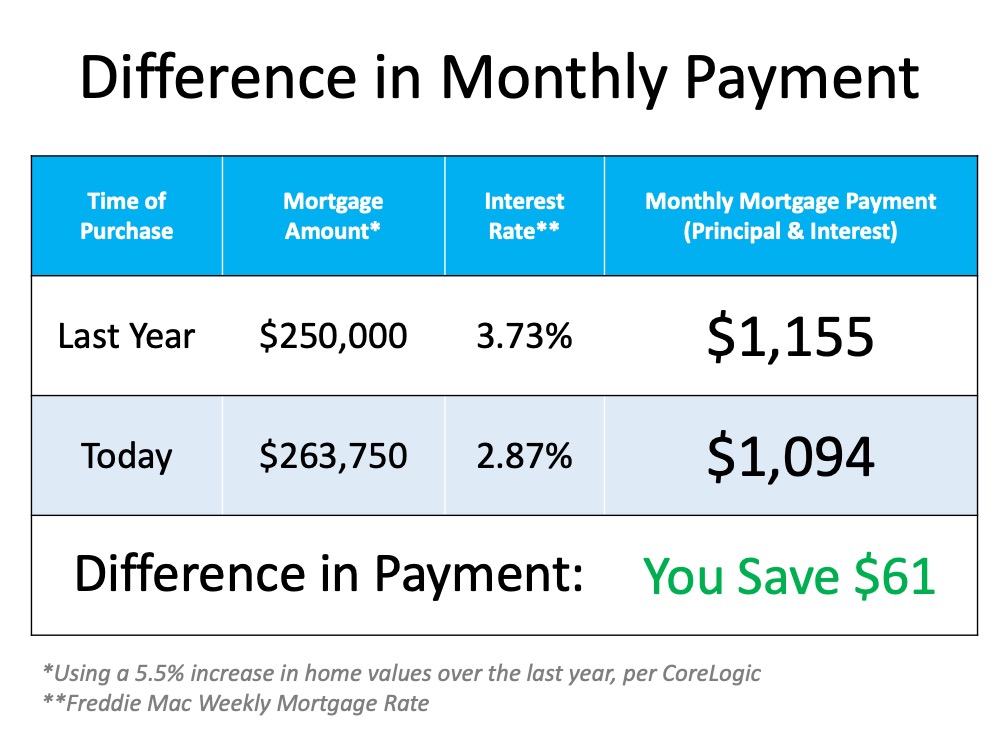 That's a savings of $61 monthly, which adds up to $732 annually and $21,960 over the life of the loan.
Bottom Line
Even though home values have appreciated, it's a great time to buy a home because mortgage rates are at historic lows.
Thinking of Selling you Colorado Springs home? Get a free home valuation today CLICK HERE
More Resources
Contact Us! Venterra Real Estate is passionate about Real Estate and helping our community in and around Colorado Springs!
Search Homes Here – Colorado Springs Homes For Sale